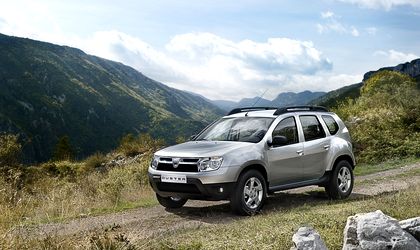 New car registrations in Europe recorded in March 2014 were in tune with the current trend, March being the seventh consecutive month in which car sales increased, Dacia having the highest annual increase rate (53.5 percent), according to data released on Tuesday by the European Automobile Manufacturer's Association (ACEA).
A number of 1.449 million cars were registered last month in the EU, up 10.6 percent year-on-year. In the first three months of this year, sales increased by 8.4 percent, reaching 3.246 million cars.
Among producers, the Dacia car make had the highest percentage increase of sales in March as well as the first quarter. A number of 35,625 Dacia cars were sold in the EU in March 2014, a 53.5 percent increase when compared to March 2013. Furthermore, in the first quarter, Dacia sales rose by 42.7 percent annual rate, reaching 90,560 cars sold.
Thanks to the success of Dacia, the French Renault car making group had the highest raise in car sales among the big manufacturers, a 30.4 percent increase in March, reaching 130,539 units an a 19.6 percent increase up to 303,432 units in the first quarter.
Comparatively, Ford and Nissan sales recorded growths of over 10 percent. Registrations for cars of the Volkswagen group rose by 8.6 percent, those of General Motors by 7.2 percent and Fiat recorded a 4.6 percent growth.