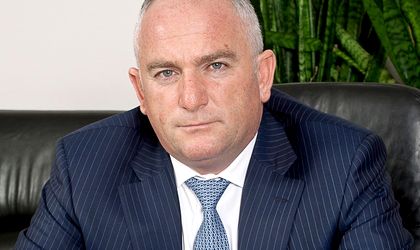 Romanian cold-cuts producer Cris-Tim is expanding its business after officially opening today a dairy farm in Boldesti-Scaieni, Prahova county.
The company is the leader of the Romanian cold-cuts market according to its data, and is controlled by local businessman Radu Timis.
"In an economic context strongly affected by the economic crisis we have chosen to invest in agriculture – a sector for which less and less funds are allocated – because we are aware of its strategic importance for the economy. From own funds and bank loans we have built the most modern and best equipped dairy farm in the country (…). We have chosen to provide a special environment for the cows – classical music, special feed – in order to obtain best quality milk," said Timis who acts as the company's president.
Last year Cris-Tim invested EUR 720,000 last year in completing a dairy factory close to the EcoFerm cattle farm and another EUR 155,000 in equipment. The same year the company started the construction of a EUR 675,000 stable.
The farm was founded in 2002 and presently owns 570 Montbeliarde cows and produces cereals for the animals' feed on 800 hectares of land. EcoFerm is presently undergoing organic certification.
The dairy products will be sold under the 'Mandruta' brand.
Simona Bazavan