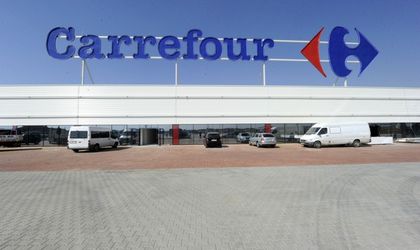 Carrefour Romania managed to obtain on Thursday the cancellation of insolvency procedures previously asked in court by one of its suppliers, which argued the retail chain owed them EUR 180.000
Carrefour is one of the three largest retailers in the Romanian market, with the recent addition of two new Express stores taking the company's total presence to 25 hypermarkets, 77 supermarkets, 59 Express stores and an online store. However, courts declared a state of insolvency on December 23 after 'children and adult accessories distributor' GSL Logistic filed proceedings against Carrefour over unpaid debts.
With Carrefour's 2013 turnover reaching €962 million and total net profit of €23 million, the retailer argued that it faces no financial distress, and that the decision by the Bucharest Court of Law to declare the chain insolvent was taken too quickly.