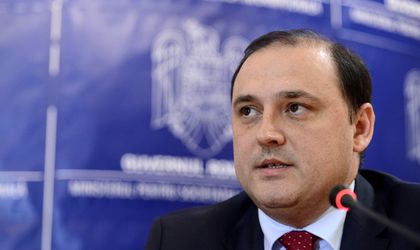 The current EU budget estimates that the IT Romanian industry could attract EUR 1 billion through European Funds, co financing and public funds, according to Razvan Cotovelea, delegate minister for the Information Society, writes Mediafax.
"Romania's IT field will benefit, in our prognosis, from EUR 1 billion from the public funds, the state budget, through the regular programs: state aid, investment funds, minimis schemes, which are regulated by the EU through state aid", according to Cotovelea who added that private funds will also get involved.
The investments can be maximised through a Government strategy that will be explained in the Digital Agenda 2014-2020. The minister gave the example of the Cluj IT Cluster saying that his cabinet is ready to support such projects.
"We are ready to support private enterprise here and in the country. Bucharest is also an important IT center. In only four months all the multinational company president, I don't want to give names, but the top ten came to Bucharest, came to Romania and showed their willingness to invest large sums of money in the near future. One of the top two Telecom players only just opened last week a new business centre in the Capital", Razvan Cotovelea argued.
The official estimates the investments will continue, given the "extremely attractive fiscal and legal frame available. The large pool of IT specialists available for work in the country is another factor.
There are 100.000 IT specialists working right now in Romania and another 7,000 graduate every year, which places Romania in the top 3 European Countries for IT technicians.
"These 7,000 young graduates have a very good future set out for them by using their intelectual capacities in the country at competitive salaries for Europe, which is something that no other Romanian sector, compared to EU, has managed to achieve so far", Cotovelea said.