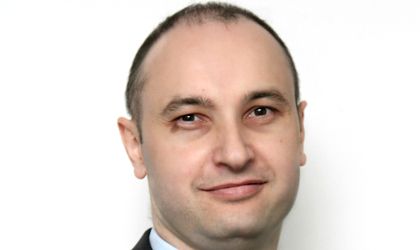 Eugen Anicescu, currently managing director of the insurance division, has been appointed Coface Romania's new country director, a statement by the company announces. He replaces Constantin Coman, who is taking over the position of group director within the French Insurer in Paris.
Eugen Anicescu, 39 years old, graduated the Bucharest Academy of Economic Studies and he holds a Business Administration Masters Degree within the same University. He started his career in 2001, in Generali Insurance, as head of insurance. He started working within Coface Romania in 2007, moving from credit insurance manager (April 2007 – January 2011) to deputy managing director (January 2011 – September 2012) and finally to managing director position of the insurance division. He held the position for the last three years, coordinating the department with the largest contribution in the total turnover.
Constantin Coman started his activity at Coface in May 2000. Under his management, Coface Romania registered a 55 percent increase in turnover over the past three years, according to the company. Under his supervision, Coface opened two regional offices in Cluj Napoca and Timisoara.
Natalia Martian