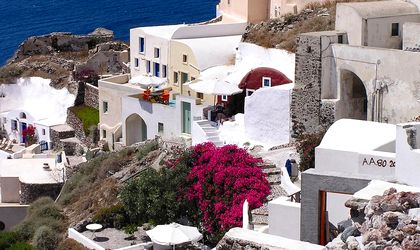 Romanian tour operator Christian Tour wants to increase its turnover to EUR 63 million this year after in 2014 it reported EUR 52 million (up by 15 percent y-o-y), the company announced on Wednesday. Last year's profit amounted to RON 3 million (approximately EUR 675,000), according to its data.
The growth will come from increasing its core activities but also from launching new destinations and new services, such as an online platform, and a greater focus on its local holidays offer. So far, 2015 has been off to a good start, said Marius Pandel, the CEO of Christian Tour, during a press conference. "By the end of January we had already sold 25 percent of last year's volume," he explained.
By comparison, 2014 was a difficult year for the local tourism industry, he added. "It was an atypical year. There were many changes, including political changes, that had nothing to do directly with this sector and yet impacted it. And the weather didn't help either," explained the CEO.
Overall, the company had some 180,000 clients last year who paid on average between EUR 1,300 and EUR 1,500 for a 7-day holiday package for two adults and a child.
Greece remained the most popular destination for Romanian tourists in 2014, generating some 60 percent of the tour operator's revenues. It was followed by Turkey and other destinations such as Spain and Italy.
Simona Bazavan