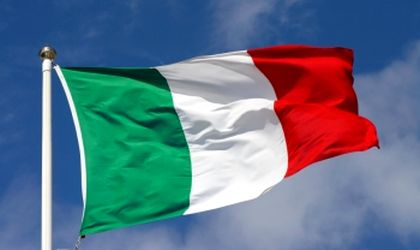 The attractive prospect of Romanian farmland has so far led to Italian investors buying some 170,000 hectares of farmland in the country or about a quarter of all the surfaces owned by foreigners, according to data from the Italian Trade Promotion Agency.
Cheap prices and the availability of good quality land are two of the main reasons Italian companies have invested in Romanian agriculture, said participants in a seminar organized by the Italian Embassy to Bucharest and the Romanian Ministry of Agriculture and Rural Development this week.
Future developments depend on the authorities' efforts to increase the sector's attractiveness even further by making good use of EU funds, simplifying administrative procedures related to land acquisitions and more predictability in state refunds, said Mario Cospito, the Italian ambassador to Bucharest.
Numerous Italian companies have invested in local farming, agricultural machines and processing, he said. "Italians could also contribute by investing in the infrastructure related to the agricultural sector such as warehouses, greenhouses and irrigations," added the ambassador.
Italian investors are interested in the entire South-Eastern Europe region but particularly in Romania, Mario Iaccarino, director of the Italian Trade Promotion Agency in Romania, told BR."The first country an Italian investor thinks of in the region is Romania. Many of them also know about opportunities in Bulgaria or Serbia but because of language and cultural differences they prefer to come here," he explained. They are attracted especially by local land prices and the cheap workforce but also because of the opportunity to attract European funds, while land fragmentation is the main setback, Iaccarino added. They mostly invest in cereal crops, zootechnics and the dairy industry.
There were some 1,152 companies with Italian capital active in farming and 182 in the agro-industrial sector at the end of June 2012, he said. Most of these companies are concentrated in western Romania and also in Bucharest and the surrounding region.
Simona Bazavan