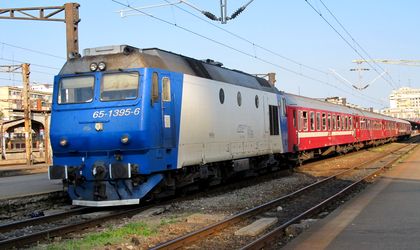 CFR Calatori is planning two European projects of EUR 500 million aimed at the modernization of their rolling stock, including the acquisition of electric trains and Diesel railcars, said Iosif Szentes, CFR Calatori general director, cited by Agerpres.
The projects' length is until 2020, plus an additional two years for implementation, as is the rule for European fund projects. Additionally to these projects, CFR has other investments planned for the year, using their own resources. "Through this year, 2016, we want to modernize 30 railcars series 2176 for which we have a framework contract and the money for this is scheduled in the investment plans with our own resources," added Szentes. The total cost for this latter investment would be around RON 42 million (EUR 9.3 million).
Other than these railcars, CFR Calatori also aims to modernize 40 Corail railcars from the 2190 series, with 15 of them being set for the 2016 investment plan. "These railcars can reach speeds of up to 200 km/hour, have multi-voltage power supplies and can be used as part of our trains that reach Vienna," said Szentes, with the mention that the 15 railcars will be part of the Dacia train.
He further added that at the moment the company is based on money from the Large Infrastructure Operational Program (POIM), but also on money from the state, according to Agerpres. As such, "for the first program period 2014-2020, EUR 270 million are scheduled for railway transport operators for the acquisition of rolling stock for the two priority axes – Axe 1 and Axe 2.6," further added Agerpres.
In regards to repairing the rolling stock, "so far, even though we had a lot of money, repairing firms never had the capacity necessary to use up the entire sum allotted for repairing," said Szentes. "This year we made a bet with some of those firms that they won't be able to make all the repairs necessary," he added.
Andreea Tint