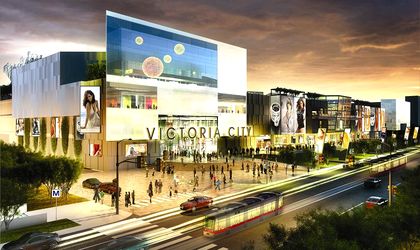 The Benevo Group is in talks with French retailer Carrefour for a hypermarket in the Victoria City shopping center, developed on the site of the former Textila Dacia plant in northwestern Bucharest, to replace Cora, which dropped out of the project, sources on the real estate market told Mediafax.
Closing a deal with a hypermarket chain is a prerequisite for a developer to build a shopping center.
"Negotiations with the general entrepreneur are final and signing the contract is scheduled for next Wednesday (July 30", Michael Topolinski, Benevo founder, said this summer.
Since then, the company hasn't announced any new deadlines and they haven't answered requests for information regarding their transaction with Carrefour. The French group also declined to comment.
"Carrefour Romania will not comment on this information. We can confirm that we are continuing our expansion on all formats, all openings will be officially communicated at the right time, for the press and consumers", Carrefour representatives said ina  statement.