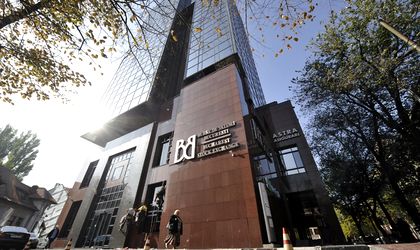 Romanian company Capital Fleet Services (CFS18) has a scheduled bond issuance this morning on the Bucharest Stock Exchange (BVB) AeRO market, according to a BVB statement. The sale offer was a private placement of 2,850 bonds at nominal value of RON 1,000, purchased by eight investors (three corporate and five individual investors).
This is the third corporate bond listed on the Alternative Trading System of the BVB. The company raised RON 2.85 million in November, by selling three-year maturity bonds at a fixed interest rate of 8 percent per annum, payable quarterly.
Capital Fleet Services had a RON 1.4 million net profit during the first half of 2015, with a turnover of RON 9.6 million.
"We are glad that more and more SMEs with growth potential are choosing the capital market as a source of funding. Companies in this segment have so far attracted over 10 million lei by issuing bonds or shares on the AeRO market. This demonstrates that the stock exchange becomes a real option when a good company, led by an entrepreneur with vision, is in search of funding. In addition, we see more and more investors placing their money in such companies with potential," said Ludwik Sobolewski, CEO of Bucharest Stock Exchange.
Capital Fleet Services is part of Capital Group, along with Capital Leasing IFN SA, Capital Asig – Insurance Brokers SRL, Capital Auto SRL and Capital Financial Technology SRL, a group of legal entities operating in finance, insurance, technology, car management and ICT. The company's administrator is Negoita Calin Razvan, who has a professional experience of over 15 years in leasing activity.
Bucharest Stock Exchange runs markets for shares, bonds and other instruments, through regulated platforms and alternative systems. It is a public company, listed on its own market since 2010.
Natalia Martian