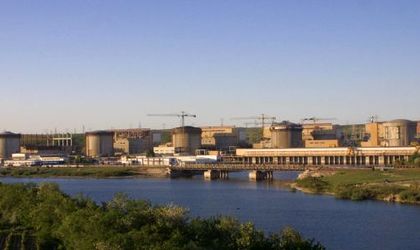 Canada's Candu Energy, a supplier of nuclear energy equipment, has announced the signing of an agreement with China Nuclear Power Engineering Company (CNPEC), for the construction of two nuclear reactors in Cernavoda.
Romania has been trying for years to find backers for the project, which requires an investment of around EUR 6.2 billion.
Nuclearelectrica, the state-owned nuclear energy operator, has signed in late 2013 a letter of intent with China General Nuclear Power Group (CNPEC's parent company) for this investment, as part of a raft of energy investment agreements signed with Chinese companies. The letter of intent was recently extended by the end of this year.
"Today's agreement deepens our strong ties with both the Romanian and Chinese nuclear industries, as Candu reactors have operated in both countries for more than a decade," said Preston Swafford, president and CEO of Candu Energy, in a statement.
Romania has two operating Candu 6 nuclear reactors in Cernavoda that cover roughly 20 percent of the country's electricity supply.
The government has wooed Chinese investors for the nuclear project, after a Western-based consortium of utilities tasked with building the reactors fully disintegrated at the end of 2013.
The firms said they decided to exit the project because nothing was happening on Romania's side, which was a shareholder in the project through Nuclearelectrica.
Shares in Nuclearelectrica rose 1.56 percent to RON 8.48 by Friday lunch trading on the Bucharest Stock Exchange (BVB).
Ovidiu Posirca