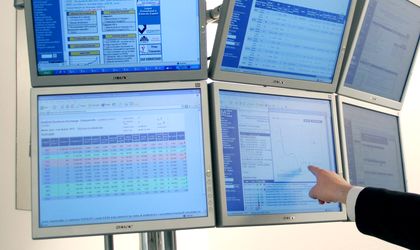 With around 85,000 people estimated to hold trading accounts on the local capital market, Ludwik Sobolewski, the CEO of the Bucharest Stock Exchange (BVB), has announced ten measures aimed at easing the access of retail investors on the market.
The recommendations were adopted during the first Individual Investors Forum that was held over the weekend and gathered the community of retail investors and representatives of the BVB. Some of the key measures include the widening of the range of available investments, especially in SMEs, and the enforcement of a favorable fiscal framework.
Another measures aimed at increasing the confidence of individual investors in the market is the improvement of the safety and individual investors' assets and savings, which has to be addressed by the Financial Supervision Authority (FSA).
"Individual investors stated that having a coherent strategy for developing the capital market as a tool for the economy requires the elimination of all incidents and risks that destroy investors' trust and confidence. It is needed to introduce systemic and general measures that prevent frauds from happening, through economic requirements imposed on the financial intermediaries, leading to more of accountability and responsibility – rather than focusing on individual incidents and measures adopted post-factum," recommended the BVB.
The BVB is also looking to improve the corporate governance of listed companies, which contribute to the protection of minority shareholders' rights.
These measures have to be vetted by the government and the FSA and work in conjunction with the implementation of the Great Barriers Shift program that looks to cut red tape and make the market more attractive for both retail and institutional investors.
Sobolewski pointed out that the daily turnover of the BVB has increased by 35 percent to more than EUR 9 million (excluding public offerings) in the first five months of this year against the same period of last year.
Ovidiu Posirca