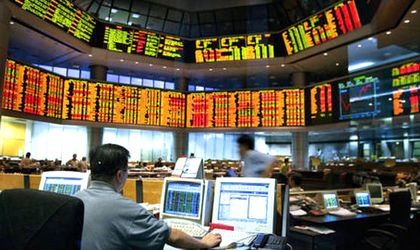 Bucharest Stock Exchange (BVB) informs that October 22, 2015 will be the last trading day for Rasdaq and the Unlisted markets. This will ensure that all the transactions are settled by October 26, which is the official last day of the markets. Rasdaq and the Unlisted markets activity will end within 12 months since entering into force of Law 151/2014.
The Romanian Parliament adopted a bill abating the Rasdaq market and issuers listed on this segment had 120 days to transfer to a regulated market or an alternative trading system (ATS) or be delisted.
At the end of 2014, 911 companies were registered on Rasdaq. So far, 276 companies from the Rasdaq and Unlisted markets have submitted documentation for admission on the AeRO market.
On the regulated market three companies have been admitted and other three are waiting for the admission procedure completion.
AeRO has effectively admitted about 240 companies, with other companies still in the process of transfer.
BVB runs markets for shares, bonds and other instruments, through regulated platforms and alternative systems, and provides a wide range of services to participants of financial markets. It is a public company, listed on its own market since 2010.
Natalia Martian