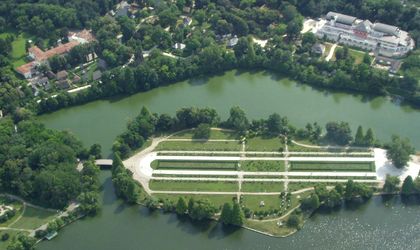 Bucharest's mayor Sorin Oprescu said on Thursday that seven ha of Herastrau Park must return under the municipality's ownership, Agerpres reports.
"On Tuesday, the Bucharest Court of Appeal will decide whether Bucharest residents get back the plot of land which King Carol I left them as legacy. The fight against the illegalities committed by different people on Bucharest's green areas I started in my first term, many illegal terraces were demolished, and playgrounds for children were arranged on their sites. (…) I hope that on Tuesday the Bucharest Court of Appeal will do justice, by taking into account the documents that we have filed over the years, showing that the plot of land in question is public domain," said Oprescu.
According to the City Hall, in 1999, the Office of Tourism and Transactions SA (BTT) received a title deed over that 7-ha plot in Herastrau Park although green areas are the state's public domain, being part of an area declared a historical monument.
Staff