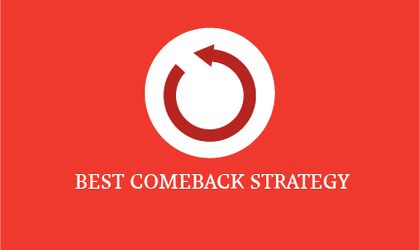 As the 12th edition of Business Review Awards Gala, BR magazine's flagship event that recognizes the outstanding achievements of the business community, will take place on February 27, we want to put the spotlight on the 10 categories and finalists that were selected by the independent jury for their exceptional activity in 2016.
For BR Awards 2017, the jury looked at over 100 nominees and selected 43 companies, entrepreneurs and executives that will compete for a trophy.
This year, BR has launched the Best Comeback Strategy category, which last year was known as the Best Turnaround Strategy.
This category reviews companies that have managed to overcome a difficult business moment and improve their activity in the process. It looks at the quantitative aspects of the turnaround as well as the strategy employed to achieve those results.
The story of BCR – the winner of the previous edition
Last year, Austrian lender BCR was awarded for its efforts to restructure its operations and lower its risk costs through the sale on non-performing loans. In the first nine months of 2016, the bank recorded an increase of 21.8 percent of its profit to EUR 225.9 million.
The NPLs rate of the bank was lowered from 22.2 percent to 13.3 percent, while its portfolio of new loans rose by RON 6 billion.
The finalists were selected by an independent jury based on the following criteria:
Strategy employed to achieve the turnaround
The amount of time necessary to achieve it
Financial and non-financial results of the company before and after
The finalists of this category are:
Blue Air
Gosselin Mobility
Impact Developer & Contractor
Softelligence
The jurors of BR Awards 2017
Anca Rarau – Marketing Director, BCR
Cosmin Alexandru – Transformation Partner, Wanted Transformation/Entrepreneurship Academy
Istvan Kocsolade – Manager, Accenture Management Consulting
Joshua Burke – Commercial Attaché & Deputy Senior Commercial Officer, US Embassy Bucharest
Marius Ghenea – Investment Director, 3TS Capital
Matteo Patrone – Director for Romania, EBRD
Oana Bulexa – Managing Director, The Practice
Oana Craioveanu – CoFounder, Impact Hub
Silviu Stoica – Partner, Popovici Nitu Stoica si Asociatii
Sotiris Chatzidakis – Executive Vice President, CEO Clubs