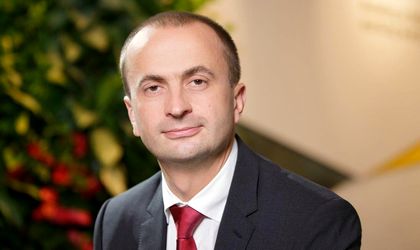 The country managing partner of EY Romania, Bogdan Ion, says in an opinion piece that the confidence index in the market's evolution has reached its biggest level since 2012.
More companies believe that the local market will expand this year, according to a barometer by the professional services firm.
"The growth through consumption, as a result of the reduction of taxes and the increase of public sector wages, has to be backed by investments and increased productivity. Businesspeople are already looking to boost investments. Practically, only 4 percent of the companies will cut investments in 2016, 15 percent will keep them at last year's levels, while 81 percent will increase them", said Ion. He added that only 27 percent of the respondents in EY's barometer said they would cut costs.
The EY executive has further stated that Romania's points of strength are industrial investments, IT and the potential of the rural area.
Ion explained that Romania can export more by improving its infrastructure. Moreover, local industry can develop with the help of foreign investments.
The managing partner added that IT has already contributed more to Romania's GDP compared to agriculture and this could help the economy on the long run.
"With a contribution of 0.6 percent to economic growth in 2015 and a growth trend compared to 2014, but also with Romania ranking 13th as a destination for global services centers ( gaining five places in just two years, according to a global report), IT can become a more predictable engine for economic growth compared to agriculture," said Ion.
However, the EY representative said that Romania shouldn't ignore the significant potential in the agriculture field.
The country has 13 million hectares of used farmland and 25 percent of the population works in this area.
Ovidiu Posirca