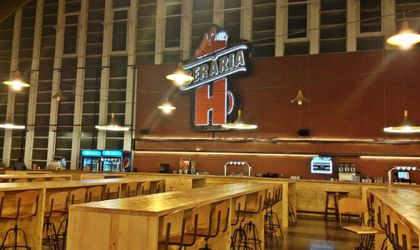 Bucharest beerhouse Beraria H announced on Thursday that local chef Catalin Scarlatescu joined the team, as of February. Scarlatescu's responsibility is not to just keep creating new recipes for the restaurant's menu dishes, but also to coordinate and optimize the team of chefs and suppliers, reads a press release.
Thus, starting with February 19, customers can choose from the 50 dishes menu signed by Chef Catalin Scarlatescu.
Launched in September 2014 with a EUR 3 million investment, Beraria H is located in the Herastrau Park in Bucharest and is also the largest beerhouse in Southeastern Europe.
Staff