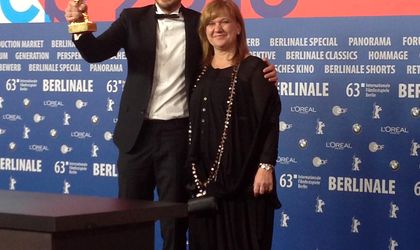 In 2006, Cristi Puiu's The Death of Mr. Lazarescu, made with an overall budget of EUR 350,000, was awarded the Un Certain Regard prize in Cannes. The year marked the beginning of the Romanian New Wave – a series of international successes for a group of young local filmmakers. Over time, this group of gifted directors has expanded: Cristi Puiu, Tudor Caranfil, Cristian Mungiu, Corneliu Porumboiu and Cristian Nemescu were joined by Tudor Giurgiu, Radu Jude, Andrei Ujica, Bobby Paunescu and Calin Netzer, the recent recipient of the Golden Bear prize in Berlin for his latest production, Child's Pose (in picture). In 2010, the average budget of an independent feature film was around EUR 650,000, according to data released by the National Center of Cinematography. Romanian film directors are determined to make their movies despite the economic environment. The constraints of a low budget perhaps limit their artistic independence, which is directly linked to the international critics' and public's acclaim.
The article entitled "Romanian film enters a new era" signed by journalist Alison Frank makes a complete X-ray to Romanian film, presenting the successes that national movies have had since 2006.
According to Frank, the Romanian films had their share of death, illness, loneliness and betrayal, but offered closure as they typically found a witty, sometimes absurd way to deal with life's imperfections, compromises and disappointments.
Read the entire article here.
Oana Vasiliu