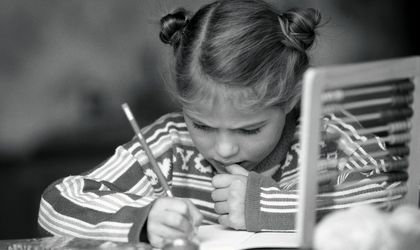 The period between July and September, known as "back to school" period, insures about 40 percent of the writing instruments sales during one year, shows the GfK Consumer Choices study. In 2015 this specific period brought a 19 percent increase to the writing instruments market compared to the previous year, reaching a total of RON 17 million (EUR 3.8 million).
In terms of market structure in the period July to September 2015, the GfK study revealed a slight increase for coloring tools (crayons, markers and wax crayons) that accumulate 24 percent of the market. They are preceded in importance by writing instruments (pens classic pens, mechanical and graphite pencils, rollers and fineliners) which dominate the market with a share of over 60 percent. The other two categories, the correcting and the underlining tools, remained relatively stable, with shares below 10 percent.
A certain growth in the rollers category has affected sales in the segment of classic pens, though the latter still managed to maintain a good position in the market with a diversified portfolio and a varied offer of wraps, the study shows.
Colored pencils remain dominant in the category to which they belong, both in terms of volume and value. Other notable increases were recorded for white board markers, permanent markers, and correction tools such as inkeaters.
The study is based on data gathered from hypermarkets and cash and carry stores.
GfK is a market research company active on the local market since 1992. With a turnover of EUR 16.2 million in 2014, GfK has over 13,000 experts in research in over 100 countries worldwide.
Natalia Martian