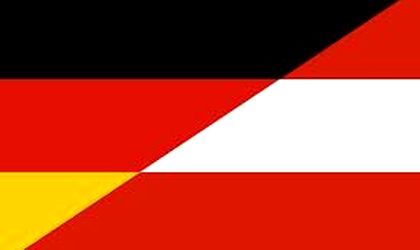 Austria and Germany have for years been respectively the second and the third largest foreign investors in Romania, a ranking expected to remain unchanged in 2014 as well. BR talked to representatives of the two business communities to find out what developments can be expected in 2015.
Simona Bazavan
With the exception of Austrian BauMax and German Obi, two DIY retailers that left Romania in 2014, most major investors from the two countries further consolidated their local operations last year. In fact, over the past couple of decades, companies from both Austria and Germany have invested constantly in the local economy, building up a strong presence, particularly in industries such as energy, automotive, banking, insurance, retail, real estate and agriculture.
Ever since the early 90s, Romania's geographical location, the size of the domestic market and the cheap and skilled labor force have been the main factors attracting German and Austrian companies and individuals to invest locally.
Cultural ties have also helped strengthen economic relations. "There is also undoubtedly a cultural similarity between Austria and Romania that has deep historical roots. Such cultural components should not be underestimated. After all, it is people who do business, so cultural discrepancies or similarities are a major factor when it comes to building a trusting and sincere business relationship," Rudolf Lukavsky, commercial counselor of the Austrian Embassy in Romania, told BR.
Over recent years investors from both Austria and Germany have not only decided not to put the brakes on investments but have further consolidated their local presence.
"Generally the business ties between Romania and Germany are now stronger than ever. For many years Germany has been Romania's number one trade partner. German investment is very visible in Romanians' everyday life as German brands are well established on the local market. So, we are already talking about a rather high level of economic relations," Sebastian Gromig, head of the economic and commercial section of the German Embassy to Bucharest, told BR.
2015 – a year of consolidated growth
"Most of the Austrian companies that are large enough to invest in Romania are already present; hence it is generally existing investors aiming to expand their presence in Romania," said Lukavsky about future Austrian investments in Romania. Representatives of the German Embassy and the Romanian-German Chamber of Commerce and Industry (AHK Romania) agree. "The consolidation or expansion of projects implemented by companies already operating in Romania are probably the best acknowledgment of Romania as a business location. Those companies have done business here and know the location in detail. When they decide to expand in Romania, this really sends a positive signal," said Gromig.
Overall, Lukavsky predicts that Austrian investments in Romania will further increase and continue to grow at a sustainable pace. While most of this growth will come from existing companies, there is definitely room for newcomers. "Especially with costs and prices increasing in the Far East, Romania is becoming an attractive alternative for the near-shoring of cost-efficient productions," he commented.
The same applies to German investments. "German investments in Romania are on a positive and stable trend. There will probably be new investors, but many of those already present will definitely expand," Sebastian Metz, the general director of AHK Romania told BR.
Austrian companies have established a strong presence throughout the local economy – from oil and gas, banking and insurance, to agriculture, real estate and retail. Infrastructure and environmental technology are currently of particular interest to them, especially in the context of the availability of EU funds to finance such projects. The automotive industry is another potential driver of further advancement, and not only as suppliers for Dacia and Ford, but also for other European car producers. "However, to reach its full potential, Romania urgently needs to improve its rail and road traffic infrastructure," urged Lukavsky.
German companies are expected to consolidate their already strong presence in the automotive industry too. IT is another sector of interest to them, according to Metz, and there is considerable potential for German investments in research and development. "Romania has what it needs to become an important research and development center. A positive development in this direction is the passing this year of the employee inventions law. This is particularly important for the automotive industry where numerous German companies are present," he added.
Here too, the authorities' involvement is required in order to reach full potential. "In Romania research and development represents only 0.4 percent of GDP while in Germany it's almost 3 percent," went on Metz.
Austrian companies that completed important investments in Romania last year include OMV, Schweighofer, Schenker, Hobas Rohre and Salesianer Miettex, according to data from the Austrian Embassy. OMV invested EUR 600 million in the modernization of its Petrobrazi refinery as well as in gas exploration activities in the deep-water sector of the Black Sea. Wood-processing company Schweighofer expanded its local presence by investing in a new sawmill in Reci, Covasna County, while transportation and logistics group Schenker opened a new terminal in Cluj.
Stability, stability and again stability
Romania has been one of the fastest growing EU economies over the past couple of years and the outlook remains positive. This, coupled with the fact that Austrian and German companies already have a marked presence in the region, means the local market will remain attractive to them. Should Romania finally manage to offer investors predictability when it comes to political decisions, growth will be more substantial, representatives of the two business communities agree.
"It is essential that companies have a reliable basis on which they can calculate their costs and revenue. In the past there have been major complaints about frequent changes to the fiscal code, the sudden introduction of new taxes and rapid changes to the legal framework for businesses," said Gromig.
Overall, frequent legal and tax changes continue to be investors' main complaint. The changes in the renewable incentive system and the introduction of the building tax are two examples of how foreign investors are affected by short-term modifications of the Romanian legal framework, went on Lukavsky. Such measures and the way they have been implemented represented a big setback for Romania as a business and investment destination and the impact was felt in more than the energy sector, contributing to a reduction of foreign direct investments to Romania of over 9 percent in 2013, he added.
In addition to stability and predictability, another issue that Austrian and German investors alike have been complaining about for years is the country's underdeveloped infrastructure and the authorities' incapacity to speed up investments in this direction. "The problem with the infrastructure is not that there isn't money, that there aren't construction companies or that Romania doesn't have the expertise to build roads. The biggest problem is the lack of transparency in public auctions and the public administration's lack-of know-how," explained Metz.
Growing need for skilled workers
While Austrian and German investors have been struggling with the lack of stability and predictability for years now, a more recent issue they have been raising is a certain lack of skilled employees in Romania.
"The question of education is also becoming more and more important. Romania must ensure that its economic growth is not hampered by a lack of skilled workers. The manufacturing industry in particular already has difficulties finding qualified staff in certain regions like Transylvania and Banat," said Gromig.
The dual education system which has proved successful both in Austria and Germany could help Romania in this regard, say investors. The Austrian Embassy is currently working on a pilot project for dual education in the fields of retail, gastronomy and carpentry.
"This system has two major benefits: it gives businesses the chance to interact with educational institutions, and offers students highly practical and attractive training, giving them the best chance on the job market. A highly trained skilled labor force is also a substantial competitive advantage for a market to attract investment and to increase the value added of local businesses," said Lukavsky.
German companies too have started to implement this system locally with good results.
"I hope that the Romanian government continues to cooperate with German companies, the German-Romanian Chamber of Commerce and Land Baden-Wurttemberg to establish a system of dual professional education in Romania. Over the past two years we have made some promising steps towards creating such a system in Romania based on the successful model in countries like Germany, Austria and Switzerland," concluded Gromig.