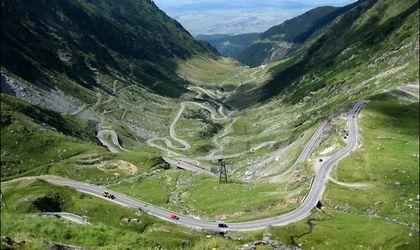 Fabio Barone, president of the Ferrari Club Passione Rossa, will attempt for a world record speed across the Transfagarasan road on August 3, announced the Ministry of Tourism.
Fabio Barrone, who last year got a time under eight minutes on the Nurburgring circuit, will be driving a Ferrari 458 at 2,000 meters altitude on the panoramic side of the Transfagarasan. The race will be timed by officials from Tag Heuer and will run along the panoramic part of the road.
Jeremy Clarkson, Richard Hammond and James May of the BBC show "Top Gear" called Transfagarasan "the world's most surprising route" due to its curves and landscapes.
Fabio Barone was also impressed by the view, saying: "From the first tests made in Romania I can confirm that Transfagarasan is really the most beautiful road in the world". He went on to add it is "a unique experience: while exploring the trail, when coming out of the tunnel, surprisingly, I found myself driving through clouds. I felt I was on God's autodrome."
The event will make the subject of a documentary based also on similar experience that took place last year on the Nurburgring circuit.
The road will be closed for the duration of the event and trainings on site. The event is supported by the Ministry of Tourism.
Natalia Martian