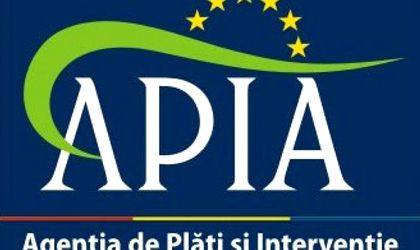 Prosecutors of the National Anticorruption Directorate (DNA) have taken into custody Paying and Intervention Agency for Agriculture (APIA) General Manager Dorel Gheorghe Benu on Wednesday; he will be transferred to the DNA offices of Suceava (northeastern Romania) for a hearing, sources within the Judiciary informed.
Chief Prosector for DNA Suceava, Mihaela Mihai, informed MEDIAFAX that Benu was retained for 24 hours starting on Wednesday, 22:40, and on Thursday her institution will initiate prosecution.
Benu is undre investigation for abuse in service and aiding and abetting suspect Delia Moldoveanu, assistant director for APIA Suceava, who sought to obtain EU fund subsidies for all the agricultural projects under her management.
According to investigators, when DNA solicited documents for their investigation, Benu counseled Moldoveanu how to answer the solicitations in a way that she would escape prosecution.
The prosecutors' case involves fraudulent subsidies granted between 2012 and 2014 with total damages of RON 5 million. According to judiciary sources, several monasteries in Suceava were granted subsidies illegally, given that they were not performing and agricultural activities. In 2012 alone, according to documentation obtained by the prosecutors, 193 files were proved with another 213 requests for grants approved in 2013.