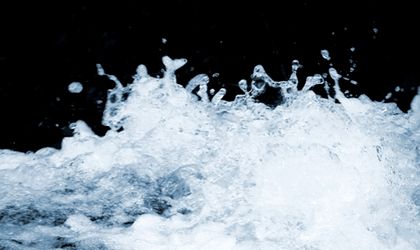 Water utility Apa Nova, controlled by French Veolia Apa, is set to increase the prices of water and sewer services next month as it needs additional resources to finance an investment plan agreed with the Bucharest Municipality.
Apa Nova plans to investments in extending the water and sewage infrastructure. It will also work on a flooding prevention program for Bucharest.
Prices for one cubic of water will rise by RON 0.75 (EUR 0.17) VAT included. The last price adjustment was made in August 2010. Since then, inflation added 15.2 percent and the Romanian currency depreciated by 4.8 percent.
"The average monthly expense of a family for water supply and sewer will represent 3.5 percent of the average income of a family following the latest adjustments," said a company statement.
Bucharest ranks 16th on tariffs for cities that have wastewater treatment plants, behind Iasi and Constanta.
The utility said prices are expected to drop by 23 percent through to 2016 as certain regulation on price adjustments will cease. This drop doesn't take into account the inflation or any other extraordinary adjustments.
Apa Nova handles the public water supply and sewage service in Bucharest through to 2025 through a concession contract awarded in 2000.
Ovidiu Posirca