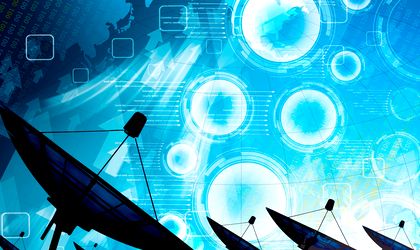 Telecom equipment producer Alcatel-Lucent announced that it will be upgrading the data network of telecom operator Orange Romania so that it can expand the capacity and efficiency of its 4G network as it offers ultra-broadband services to companies and end users, the company announced in a press release. 
"By implementing the most advanced radio transport technology on the market, 9500 MPR, we are helping operators such as Orange Romania to offer ultra-broadband services on a large scale. This collaboration supports our strategy to introduce this new technology and answer the need for data transfer packages for long distances," said Sergiu Secareanu, key account manager, Alcatel-Lucent.
 Alcatel-Lucent will set up the 9500 MPR equipment all across Romania, replacing its current radio transmission networks.  The new 9500 MPR units should offer enhanced transmission capacity for the current TDM classic digital telephony network and new Ethernet traffic capacities necessary for ensuring 2G, 3G and 4G LTE services. Orange Romania currently offers speeds of up to 300 Mbps in six large Romanian cities: Bucharest, Brasov, Cluj-Napoca, Galati, Iasi and Timisoara.
Alcatel-Lucent will install, set up, migrate and maintain the new network. As part of the project that will be completed by 2016, Alcatel-Lucent will be migrating the traditional data transfer technology implemented previously to the new equipment based on the 9500 Microwave Packet Radio (MPR) technology. Since the existing Alcatel-Lucent equipment is compatible with the new 9500 MPR technology, the operator can re-use some of the passive elements and obtain a significant reduction in total costs compared to the costs that would be required by installing different solutions, accordign to the press release.
Telecom operator Orange Romania launched the 4G service in Romania in 2012, and its 4G service now covers 70 percent of the country's population and over 96 percent of the urban population with speeds of up to 300 Mbps in six large Romanian cities and across the Bucharest subway network.
Otilia Haraga