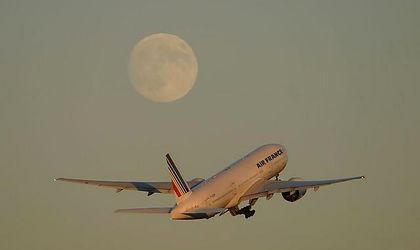 Due to the call for strike action by several pilot unions, from September 15 to 22, Air France expects important disruptions in their flights schedule as of Monday, September 15, 2014. The air-carrier has issued a set of recommendations for its customers that have booked flights for the next week. AirFrance advises its clients to modify their departures to avoid the period from September 15th to 22nd 2014.
– Air France customers may start their your trip before September 15th, 2014 or postpone it between September 23rd and 30th, 2014 included, at no extra cost in the same cabin, on this website, in the "Review / modify your reservations" section, on AirFrance's mobile sites or through a travel agent.
– To postpone their trip beyond September 30th, 2014, to change its origin or destination or if the customer no longer wish to travel, they can benefit of non-refundable voucher valid one year on Air France or KLM.
– If the flight is cancelled or delayed by more than 5 hours, clients can also request a refund of their tickets.
Air France Romania also announced on Facebook that its support center would work overtime on Sunday to compensate for the flood of customer question. Please note that Air France flights operated by other airlines, including HOP, KLM and Delta, are maintained.
Air France will operate only 40 percent of its flights from Monday as pilots begin a one-week strike over company plans to cut costs to recapture market share from budget airlines, the airline said in a statement on Saturday.
Speaking to France Inter radio earlier in the day, Chief Executive Frederic Gagey repeated that the strike, which could run until September 22, would cost the airline between 10 and 15 million euros a day.