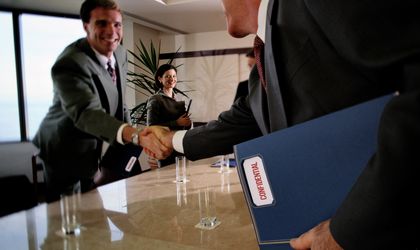 Private equity group Advent International has sold Romanian paint producer Deutek to Emerging Europe Accession Fund (EEAF) of Axxess Capital for an undisclosed sum.
Advent International acquired Deutek in 2005 and sustained its regional expansion into Ukraine, Bulgaria and Moldova.
Horia Manda, executive director of Axxess Capital, said: "Deutek is the first Romanian investment of EEAF, the third private equity fund administered by Axxess Capital." The private equity fund successfully exited Policolor, a Romanian paint producer, in 2008.
'We are confident that our experience of over 15 years in developing business in the financial, industrial and services sectors in Romanian and South-Eastern Europe will serve the company's efforts of accelerating and consolidating its market leading positions," he added.
Sebastian Tcaciuc, director of Advent International, argued Deutek is now "well positioned" to take advantage of the business opportunities in Romania and further develop.
The EEAF was established in 2010, raising EUR 70 million in financing from large financial institutions such as the European Bank for Reconstruction and Development (EBRD) and the Black Sea Trust Development Bank (BSTDB).
Axxess Capital has ongoing investments in a wide array of domestic companies ranging from software producer Bitdefender to toys producer Noriel Toys and micro-loans provider Patria Credit.
Ovidiu Posirca