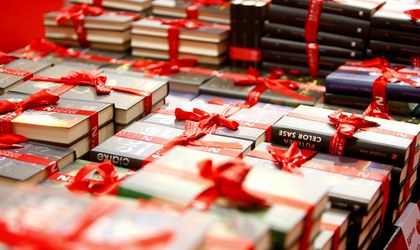 The tenth edition of the International Book Fair Bookfest running over over May 20-24 at Romexpo will bring into the spotlight over one million volumes and 200 publishers, according to Agerpres.
In the opening ceremony of the full-decade edition of Bookfest will partake the minister of Culture Ioan Vulpescu, the ambassador of the Czech Republic Vladimir Valky, the ambassador of the Kingdom of Spain Ramiro Fernandez Bachiller, Hungarian ambassador Zakonyi Botond, counsellor to the Swiss Confederation's ambassador Marc Bruchez and Grigore Arsene, the president of the Romanian Publishers Association, the organization that has been initiating and running all Bookfest editions.
The Czech Republic is the honor guest country of the tenth Bookfest edition. Under the slogan "Czech Republic — Republic of Literature," the Czech Centre prepares a series of events designed to promote Czech literature and enhance the interest of the Romanian public for contemporary authors, but also for Czech classics.
The 200 publishers displaying at Bookfest plan to hit the shelves with several thousands of new titles and promise 300 events that range from launches, debates and colloquia, film screenings and interactive events.
Staff