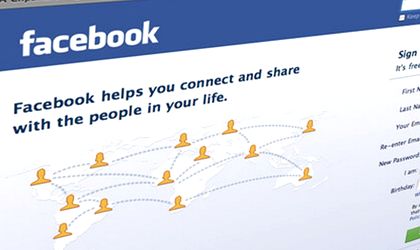 The number of Romanians having a Facebook accounts has gone up to 8.3 million, according to data from Facebrands.ro, quoted by Agerpres. This is a 1.2 percent increase compared to the data last quantified in November 2015.
Of the total users having an account, some 93 percent have set up their city of residence, with 2.1 million of them living in Bucharest (27 percent of the total), followed by Timisoara (320,000 people, 4.1 percent), Cluj-Napoca (250,040 people, 3.2 percent) and Iasi (250,000 people 3.2 percent). Cities with the least users were Beius and Aiud (11,000 people each, respectively 0.14 percent) and Campulung Moldovenesc (10,250 people, 0.13 percent).
The largest share of users are between 18 and 24 years old (23.1 percent of the total), followed by people between 35 and 44 years old (20.4 percent). The categories least represented are people between 13 and 17 and 45 to 54 years old, each holding 10.3 percent of the total.
Men hold Facebook accounts in a larger share than women (61.3 percent versus 38.7 percent), and married people are the most (62.8 percent).
Natalia Martian