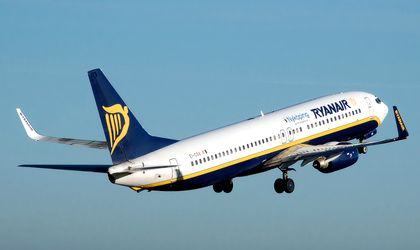 After having launched the Bucharest-Dublin and Bucharest-London routes in April, Ryanair announced on Friday that it has carried 50,000 passengers to the UK from Otopeni Airport. The company didn't say how many passengers opted for each route, writes zf.ro.
The average occupancy rate was 85 prcent. In the first year of activity on the Romanian market Ryanair transported 190,000 passengers, according to Katarzyna Gaborec, marketing director for Central and Eastern Europe.
Ryanair is competing against directly against Tarom for the two destinations, although easyJet, WizzAir, BlueAir and British Airways also fly to London from Bucharest.
In June, the Bucharest Airports National Company registered a record traffic of over 800,000 passengers, up by some 11 percent year-on-year.
An air traffic of over 3.74 million passengers was recorded on Bucharest's airports Otopeni and Baneasa in the first half of the year.