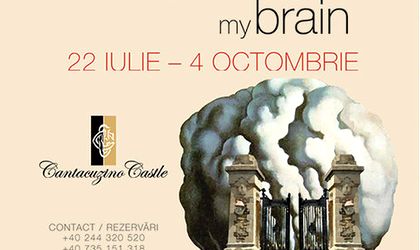 Between July 22 and October 4 the Cantacuzino Castle in Busteni will host an exhibition composed of 200 works by surrealist painter Salvador Dali.
The exposition called "Welcome into my brain" will be showing paintings illustrating some of the greatest universal literary pieces, such as The divine comedy, The Old man and the sea, Pantagruel, The tricorn and his Tarot cards.
The castle can be visited also together with the exhibition. Visitors will pay RON 20 if they choose to visit only the castle or only the exhibits, while if they choose to see both the entry price is RON 35. The visits are led by a Romanian speaking guide, but foreign visitors can benefit from English speaking tours if they call ahead. Details on how to contact them here.
For the following years the Cantacuzino Castle will host other exhibitons by international artists such as Marc Chagall, Henri Matisse, Picasso, Toulouse-Latrec and Renoir.
Works by Salvador Dali, a prominent Spanish surrealist painter, have been hosted before in Romania by the Brukenthal Museum in Sibiu, but this will be the first exhibition to host as many as 200 pieces.
Natalia Martian