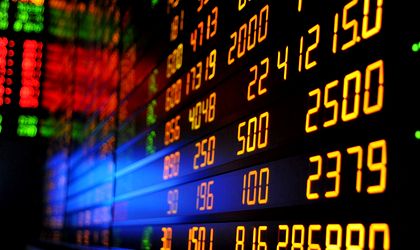 Sixteen issuers from diversified economic sectors will debut Wednesday, September 9, 2015, on the  AeRO market, after the transfer from Rasdaq and the Unlisted segment of the market, shows a Bucharest  Stock  Exchange (BVB) statement shows.
AeRO  market  is  the  equity  segment  of  the Bucharest Stock Exchange alternative trading system.  It is a market segment designed for listing of early stage companies, start-ups and SMEs, to finance their projects, growth stories, increase their visibility and contribute to the development of the business environment.
Based  on  the  BVB  alternative  trading  system  existing  since  2010,  the  AeRO  market,  under  its redesigned and reconstructed concept, was launched on February 25, 2015. At the moment, a number of 225 companies are admitted to trading on the AeRO market, with a cumulated market capitalization of RON 3.58 billion (EUR 808.9 million).
In October 2014, the Romanian Parliament adopted a bill abating the Rasdaq market. Issuers listed on this segment had the choice to transfer to a regulated market or an alternative trading system (ATS) or be de-listed. At that moment 928 companies were listed on Rasdaq, the electronic stock exchange, with a share capital of EUR 1.71 million.
The new issuers that will debut on the AeRO market are:
BVB  runs  markets  for  shares, bonds  and  other instruments, through  regulated platforms and alternative systems, and provides a wide range of services to participants  of financial markets.  Bucharest  Stock  Exchange  is  a  public  company,  listed  on  its  own  market  since  2010.
Staff