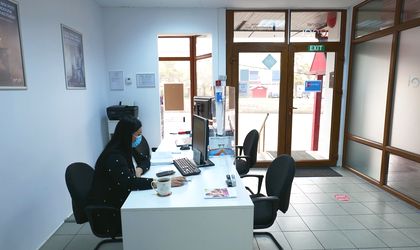 Enel opens its first store in Galați, in a friendly and easily accessible space, located on Brăilei Street, number 39. Residential and non-household customers will thus benefit from a dedicated sales space and attractive electricity and supply offers on the competitive market.
The new store will offer consumers a wide range of services, such as providing information on electricity and gas supply on the competitive market (details on signing and running of contracts, energy consumption, changing the supplier) or Enel's commercial products and services (offers for electricity and natural gas, equipment sold in instalments, such as air conditioners, central heating systems, smart home accessories, electricity and natural gas assistance services).
Thus, customers can access Enel offers according to their needs, with a fixed price for a period of one year, available anywhere in the country, regardless of the location of the place of consumption.
With the liberalization of the electricity and natural gas markets, consumers can choose their electricity and / or natural gas supplier and the offer that best suits them, at any time throughout the year. In addition, the change of the supplier does not involve any additional costs or technical changes, such as the replacement of the electricity meter.
The store in Galați will be opened from Monday to Friday, between 9:00 and 17:30, and can be reached via public transport, on the routes 9, 10, 11, 12, 16, 18, 19, 20, 22, 24, 27, 29, 30, 34, 105.
The shop inaugurated this week increases the total number of Enel store, owned as well as operated through partners, to 72 at national level. To be closer to its customers and to meet their needs, Enel has constantly invested in expanding and modernizing its network of stores, building one of the largest national store networks of an electricity and gas supplier.