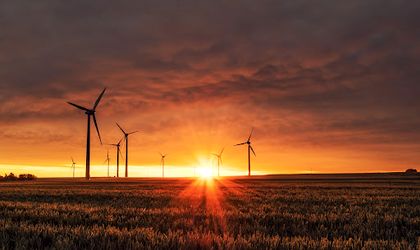 The electric power industry is a global business with revenues of close to $400 billion annually. It involves the buying, selling of electricity from generating stations to companies and households. This article is an easy guide to understanding how power trading and distribution works.
Power Trading 
Different companies generate electricity under different conditions, leading to a large variation in the price of the power that they produce – this difference between production costs and what can be sold for is known as lumpiness. As a result, a market for power has developed, allowing companies to buy power from each other – this market is known as the 'power exchange'. The price of power on these exchanges can vary based upon a number of factors. For example:
Weather (when there is plenty of water and sunlight, electricity production tends to be higher)
Time (an electricity company may produce more power in the early evening)
Season (for example, on December 23rd, everyone will be using more power than on January 27th for an extended family gathering)
Level of overall production (if generation is low, prices are high)
Power can be traded either 'over the counter' or through an exchange. In the former case, a company will simply agree directly with another to buy or sell power at a pre-agreed price and date. If the agreement is large enough it may then be sold on through an exchange – this kind of transaction is known as a 'private transaction'.
Virtual Power Plants
A Virtual power plant (VPP) is a concept that has recently been developed. A VPP is an association of companies, all generating power (typically from renewable sources ). With virtual power plant software, the plants can conveniently distribute energy and support trading functions. Companies can then sell their power through the market as if they were one large corporation – this means that they can access bigger pools of liquidity and better prices for their electricity. 
Power Distribution
Electricity is sold to companies and households through the grid. Utility companies are responsible for this, ensuring that they have enough power in their network at any time to meet demand. This 'base load' of power is powered by 'base load plants', which produce a relatively constant amount of electricity at all times. As the name suggests, these are 'base load' producers.
The amount of power in the grid is measured at the point of distribution. This enables companies to work out their cost for using electricity in different geographical areas. The amount paid by consumers depends upon the rates charged by suppliers and local utility companies, which vary across countries and states.
The concept of power trading and distribution can be somewhat complex if you know nothing about the topic. That is why we broke them into three parts and explain them in such a way that would be easy for you to understand.
People who are on the time of use tariffs (where electricity is more expensive during periods of high usage) will receive a bill that varies based upon their consumption patterns. This information is used by power companies to determine who should be targeted with advertising for new, greener products.
Power trading and distribution involve the buying, selling, and distribution of power from generating stations to companies and households. As a result, it is a multi-billion dollar industry that has developed into a highly complex system that requires significant expertise to understand.