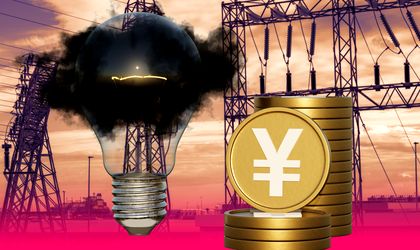 As someone owning an electric co-op, small-scale utility & renewable energy asset, you are in-charge in managing them to ensure the smooth flow of your processes. You will be responsible for maintaining hundreds of high voltage power lines, substations, and other critical equipment. It must always be a grueling week—you had to deal with an aging asset, an emergency outage, and two big new construction projects. 
Adding to your stress, you haven't updated your business processes or technology in years (or even decades). So, you're dealing with many inconvenient workarounds, slowing down your team members. And because you aren't using technology to support your asset management needs, it's taking longer to get actionable insights.
In this article, you'll learn how to streamline your electric utility asset management operations efficiently.
What Is Electric Utility Asset Management? 
Electric utility asset management refers to maintaining and tracking the condition, performance, and maintenance of utility assets. It can also refer to any system or methodology used to track those components. In other words, it's an essential part of ensuring your electrical equipment is working correctly.
Asset management is a critical component of electric utility operations. An effective asset management strategy helps you maintain accurate data on your assets and improve their efficiency. In addition to improving reliability and increasing safety for consumers, this can help you generate revenue faster by reducing costs associated with downtime. 
How Do You Streamline The Assets? 
The key to effective electric utility asset management has a consolidated, organized, and accessible system for data. It makes it easier to plan, implement, and monitor maintenance operations. Other ways to streamline the asset process include:
Assemble And Organize All Vital Data
As with any strategic business operation, you'll need to identify which data is essential and ensure it's well-organized. Data will be crucial in this instance because of the critical nature of electric utility assets and their functions in current operations and future performance. As a manager or director, your primary focus should be on providing effective management that facilitates optimal asset performance. 
With this in mind, first, collect all information about new and existing assets, including asset performance and condition. Second, collect information about each asset's location and maintenance history. Finally (and arguably most importantly), include data on each asset's costs and depreciation schedules determined after carefully analyzing its remaining useful life (RUL) at regular intervals.
Review Your Asset Data Management Processes 
Many utility companies are still struggling with asset management. They may have a comprehensive strategy, but they lack the data needed to make their processes effective. If this sounds like you, take the time to review your asset data management processes.
You want to establish a data management system accessible to all employees. It makes it easy for you and your team members to collect, store, and manage data in a centralized location. It can eliminate confusion and help keep employees on the same page. It can also reduce people's time looking for information or correcting mistakes.
Track Service, Maintenance, And Repair History 
You can use asset management software to track its service, maintenance, and repair history. This data can be used to plan future work and predict when assets will need to be replaced. 
For example, your asset management software might tell you that a particular transformer has had a high number of service calls in the last year compared with other transformers in its class. Alternatively, it can say that a transformer or substation has received warranty repairs each year for the past five years. You could use this information to schedule an earlier than regular inspection or even replacement for these assets. 
In addition to tracking warranty and breakdown repairs, you can monitor any routine maintenance you perform on your equipment. For example, if you routinely inspect all transformers every three years and have an inspection scheduled for next month, you'll see it on the calendar in your asset management system.
Have A Management Strategy In Place For The End Of An Asset's Useful Life 
As you prepare for retirement and disposal, keep in mind that your efforts will ultimately result in many materials that need to be handled. Your challenge here is to determine the best way to manage this material. 
There are three main options available: replacement, resale, or disposal. When looking at these options, consider the cost of each choice and the environmental impact, and the possible financial gain or loss. In addition, there's a growing focus on social responsibility and public perception that you can use to your advantage when dealing with the end of life management.
Conclusion 
If you're looking for ways to improve your management of electric utility assets, or if you're just getting started in this area, consider the four-step approach presented here. A sound system will help you manage your utility assets, from power poles to transformers. By putting a plan in place and sticking with it, you can help develop an efficient asset management program that keeps your customers satisfied and your costs down.