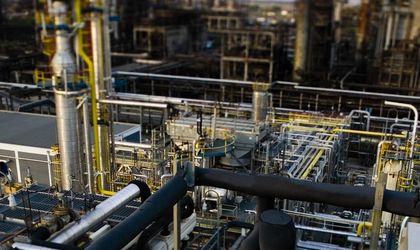 OMV Petrom has auctioned, through the electronic procurement system, a framework contract worth up to EUR 462 million for probe services, both in the Black Sea and on land, for four years.
According to the operator of the electronic public procurement system, this is the largest contract auctioned on the platform in the past two months.
The estimated total value of the framework contract is between EUR 75.8 and EUR 462 million, and the company expects offers until November 9. The framework contract covers the services requested by the oil company for the next four years. The contract covers works on extraction wells from existing fields.
Drilling Fluid Services are required whenever the company has drilling activities, whether drilling of new wells, maintenance and repairs to wells, or abandoning them. For 2018, OMV Petrom plans to drill 100 new wells and major repairs to 1,000 wells. In Romania, petroleum oil is extracted for 100 years, and 90 percent of the fields from which Petrom extracts hydrocarbons have been exploited for over 40 years. 
Last year Petrom's total production was 27.3 million barrels of oil and condensed and 5.18 billion cubic meters of natural gas.