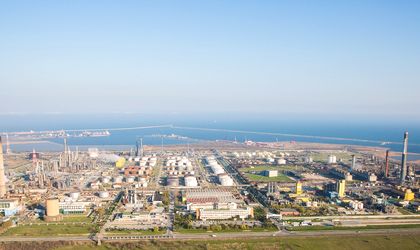 The three biggest oil companies active in Romania, OMV Petrom, Rompetrol and Lukoil, which combine production with distribution operations, had a combined turnover of EUR 7.8 billion in 2017, up by around EUR 1 billion compared to the previous year.
The energy giants made around EUR 595 million in net profit, with more than EUR 280 million above 2016.
OMV Petrom, covering the whole market, with gas, oil, and electricity production, runs the market with a huge chunk of the profits, EUR 525 million in 2017, but on turnover it ranked below Rompetrol, with EUR 3.23 billion versus EUR 3.53 billion.
The three companies own the last operational refineries on the Romanian market, Brazi (Petrom), Petromidia and Vega (Rompetrol) and Petrotel Lukoil (Lukoil).
OMV Petrom
With more than 13,000 employees, Petrom reached a turnover of EUR 3.23 billion euros in 2017 and a net profit of EUR 525 million.
Both numbers grew compared with 2016. The turnover gained EUR 500 million the turnover, while the net profit soared by EUR 320 million.
Rompetrol
The company controlled by KMG International has seen a EUR 500 million growth of the turnover, from EUR 3.03 billion in 2016, to EUR 3.53 billion in 2017.
The net profit of the company decreased from EUR 48.7 million in 2016, to EUR 18.6 million last year.
The company has around 2,000 employees.
Lukoil
The Russian energy company made around EUR 1.02 billion in turnover in 2017, a small growth compared with EUR 972 million in 2016.
The net profit figures follow Rompetrol's road, decreasing with EUR 15 million in 2017 at EUR 49.2 million from EUR 65.5 million in 2016. The number of employees grew from 426 in 2016 to 445 last year.
Razvan Zamfir