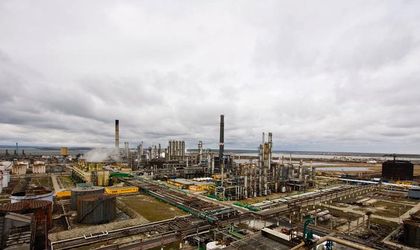 KazMunayGas, the sole shareholder of KMG International, the former Rompetrol Group, announced he expansion of the gas station network on the local market and the construction of a cogeneration plant on the Petromidia platform.
Chairman head of KazMunayGas, Sauat Mynbayev, met with energy minister Anton Anton and presented the two major projects that can be developed in the next period in Romania.
According to KazMunay Gas official, during the discussion with the energy ministry officials, the company said it will respect all the obligations assumed in the Memorandum of Understanding signed with the Romanian state in 2013.
One of its most important provisions concerns the creation of a joint Romanian-Kazakh investment fund, which will last 7 years and an estimated investment level of approximately EUR 1 billion.
"Romania and the Romanians are partners with whom we have transformed Petromidia into one of the most modern refineries in Southeast Europe and we will not stop here at all. We will continue to invest in the Romanian energy sector, we will continue to be one of the country's largest producers and exporters, we will continue to work to improve the most important social sectors of Romania and also to preserve the valuable people in the country. All this, because we want to look down with pride and satisfaction, "said Mynbayev.
KazMunayGas is the sole shareholder of KMG International (formerly Rompetrol Group), a petroleum group that owns and carries out major operations in refining, petrochemistry, retail and trading on 11 core markets.
On February 15, 2013, a Memorandum of Understanding between the Romanian State and the former The Rompetrol Group N.V., which mainly provided an agreement for establishment, organization and operation of a Kazakh-Romanian investment fund in the energy sector and the privatization by the Romanian state of the 26% stake in Rompetrol Rafinare's share capital.