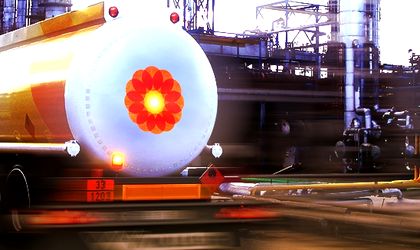 Samruk-Kazyna's sovereign investment fund has proposed for the next year to raise between USD 3 and 5 billion by the sale of a stake of up to 25 percent of the KazMunayGas oil group, the majority shareholder at KMG International, according to the fund manager, Almasadam Satkaliyev, cited by Reuters.
Until now, the Kazakh authorities did not offer any value to the initial public offer they are considering at KazMunayGas, the most important asset to be put on sale under the privatization program.
Plans for an initial public offering of KazMunayGas were postponed until 2019 due to the low investor interest in IPO-type operations.
Almasadam Satkaliyev told the media that Samruk-Kazyna's sovereign investment fund will list smaller active stock, like Air Astana, before quoting KazMunayGas oil and gas company. Satkaliyev also said that Samruk-Kazyna intends to sell a 10 percent stake in Kazakhtelecom, thus reducing its stake to about 41 percent on the Astana stock exchange in July or November. At present, the telecommunications group has a market capitalization of about USD 740 million.
Satkaliyev also said that Samruk-Kazyna could sell an additional 10 percent stake in Kazatomptom, the world's largest uranium producer, listed on the stock exchanges in London and Astana in November last year by selling of a 15 percent stake, adding that the moment when new stock packages will be sold will be driven by market conditions.
JSC NC KazMunayGas is Kazakhstan's national oil and gas company with Kazakhstan exploration, production, refining and transport activities, representing state interests in the oil and gas industry, being a vertically integrated vertical upstream , transportation and processing, to the provision of services specialized in the industry. KazMunayGas is the majority shareholder of KMG International.
KMG International NV owns and carries out important operations in refining, petrochemicals, retail and trading on several international markets. The retail network has over 1,100 fuel supply points in Romania (Rompetrol Rafinare among others), Georgia, Bulgaria and Moldova. The Group carries out upstream, industrial and well service operations.