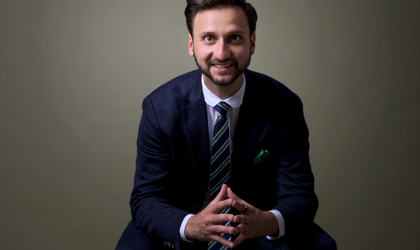 Youni, the edtech startup that develops a platform for students who want to study at universities abroad has expanded its presence in Central Asia with two new offices in Kazakhstan and Uzbekistan. At the same time, the company announces an ambitious expansion plan by the end of this year in Central and Eastern Europe. The next two markets targeted are Poland and Hungary.
The company currently has a team of 24 education consultants, marketing specialists, developers and international business development experts. The investment into the expansion process in the two states in Central Asia was worth EUR 80,000, most of the funds being allocated to operational, HR, and marketing.
"We chose to expand our operations in the two former Soviet states because a significant number of students have international aspirations but they are facing informational and operational barriers. At the same time, we have seen an increasing interest from students in these countries in Romanian universities. To develop our operations in these markets, we are looking to hire Russian speakers living in Romania to help us deliver our services in an efficient and culturally relevant way. We are also looking for teachers specialized in international standard exams (SAT, IELTS, TOEFL, AP, IB, A-Levels). This move comes as an extension of Youni's vision to facilitate access to quality education for all young people and also to diversify the markets where we operate, strengthen our portfolio of destination countries, and increase our potential to help even more students", explains Ștefan Țăpescu, COO & co-founder Youni.
Youni is one of the most dynamic edtech companies on the Romanian market. This school year alone, the company managed to attract scholarships of more than 15 million USD for Romanian students, both in US and Europe. In the previous school year, Youni recorded a 100% acceptance rate of advised students, at the selected universities.
Of the more than 14,000 students advised in recent years, more than 1,000 are already studying or will start their studies at some of the most prestigious universities in the world such as: Harvard, University of Pennsylvania, Princeton, NYU, Columbia, MIT, University of Chicago and many others.
Youni thus positions itself as a detached leader in the Eastern European market of platforms that support and offer advice to students who want to study abroad.