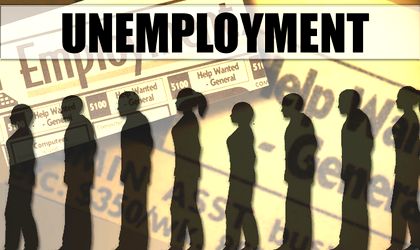 Romania's unemployment rate (under ILO standard) slightly rose in July to 3.9 percent, consolidating close to 4 percent during the last 12 months, despite claims of labour shortage and rapid rise of the number of foreign workers.
Unemployment rate is the number of unemployed people as a percentage of the labour force, where the latter consists of the unemployed plus those in paid or self-employment.
National Institute of Statistics (INS) data show that the number of unemployed people in Romania rose by more than 10,400 people in July compared to June, the largest increase since October 2018.
In June, there were 341,164 jobless persons (3.8 percent) – the lowest level since International Labour Organization (ILO) unemployment statistical data are available in Romania (1993).
The unemployment rate among men exceeds the rate among women by 1.1 percentage point, with 4.4 percent for men and 3.3 percent for women.
More foreign workers
The Romanian government has recently adopted a decree that increases quotas for non-EU foreign workers in 2019 up to 30,000 work permits, an all-time high number, as there is higher demand from local companies claiming they are affected by the workforce crisis.
Employers claim it's harder than ever to find new workers in Romania in sectors like construction works or shipbuilding and prefer to bring foreign workers.
Emigration and labour shortage in Romania put increasing pressure on employers to find skilled workers in order to expand their businesses.
Businesses under pressure
But in some sectors, weaker demand puts pressure on businesses. According to a fresh industrial barometer, Romania's industrial companies show signs of crisis and cut jobs as external demand declines.
The Labour Ministry claims that more than 60,000 jobs are available and the companies offering them never find workers.
The authorities said that the General Inspectorate for Immigration, a branch of the Ministry of Internal Affairs, issued this year (until August 23) 16,540 new work permits for non-EU foreign employees.
But the demand for foreign workers is much higher as Romanian companies requested 19,173 work permits during the same period.
Statistics don't include EU citizens, who don't need a permit to work in Romania.
During the last couple of years, China and Turkey were by far the two leading countries of origin for migrant workers in Romania.
But Vietnam, Sri Lanka, India and Nepal became the main sources this year. Last year, Romanian and Vietnamese authorities signed a memorandum in order to ease the access of Vietnamese workers on the Romanian market.