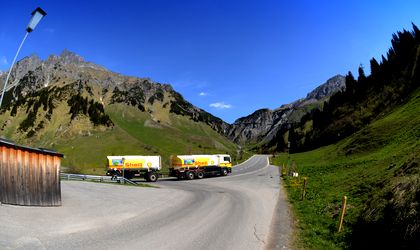 Shell Commercial Road Transport will start direct operations in Romania from 1st of April 2021. An initial team of 57 employees will support Romanian B2B transport customers, with the majority of the team based in Bucharest. The same services offered over the last 15 years by the local agent will now be offered directly by Shell, with no impact on daily operations for all existing customers.
"As our global and Romanian customers focus on adjusting to market changes and leveraging new technologies and more digital solutions, Shell seeks to leverage its capabilities and global know-how to bring them the energy and service solutions they need in this journey. We are committed to further strengthening our relationship with our customers and to continuing to serve their needs," said Patrick Carre, Vice-President Global Commercial Road Transport at Shell.
Shell Commercial Road Transport has a dedicated team which supports the handover and is committed to keeping the customers informed at each step of the process. A call center to answer any immediate questions regarding Shell's new business operations for all existing customers is already in place.