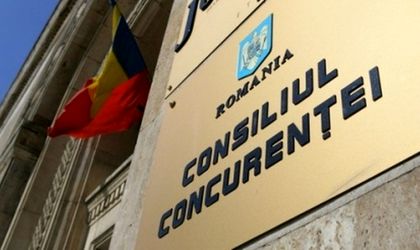 The Competition Council has sanctioned three companies with total fines of RON 2.3 million (around EUR 497,866) for the scrapping of an auction conducted by Romsilva through the Neamt Forest Directorate for the exploitation of the shaped wood.
In the investigation launched at the end of 2016, the Competition Authority found that Forestar, Nico Paul and Saniral had fixed the prices of the bids with which they participated in the closed envelope tender for 94 lots of molded wood.
This in the context in which, in a public tender in a closed envelope, the participating parties must maintain the confidentiality of the price offered for the auctioned bid. By realizing this understanding, the three companies have not independently established their conduct in the auction, eliminating competition between them, say competition inspectors.
Forestar received a penalty of RON 1,439,069, Nico Paul – RON 410,696, and Saniral – RON 465,313. All three companies admitted participating in the anti-competitive act and benefited from a 15 percent reduction in the basic level of the fine.
The Competition Council encourages companies involved in anti-competitive activities to contact the Competition Authority, thereby benefiting from substantial reductions in fines. The CC decision will be published, in a non-confidential form, on the institution's website.
The Competition Authority recalls that it is in the process of conducting an investigation into possible agreements between companies active in the woodworking market in order to divide the market, supply sources and the adjudication of participants (volume of timber to be marketed) at a minimum price within the auctions organized by the Hunedoara Forest Directorate.
In the course of this investigation, the Competition Council carried out unannounced inspections at the premises of Holzindustrie Schweighofer, Egger Romania, Kronospan Romania, Kronospan Sebes, Silva Logistic Services, Alredia and Lacul Codrilor.
The Competition Council also concluded a sector inquiry into the primary timber market in 2017 and developed a number of proposals and recommendations for improving competition in this field, which were also taken over in the field.
Thus, the Competition Authority recommended to Romsilva to eliminate the possibility of covering, from other activities, the costs related to the processing of wood in its own installations.
Also, with regard to the way the National Forestry Directorate – Romsilva selects the partisans that will be harvested by the same, the Competition Council recommends that it should be carried out in a non-discretionary way, based on a distinct internal regulation.