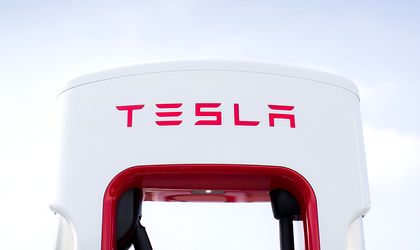 Tesla will start a USD 2 billion fund-raising operation through the sale of convertible shares and bonds. The announcement was made on Thursday, showing that the company has filed the necessary documentation with the regulatory bodies.
The announcement led to a 5 percent increase in Tesla's shares before the onset of Wall Street transactions.
Analysts have been predicting for several months that Tesla will have to raise funds to finance its expansion plans, including the construction of a Shanghai plant, the launch of a new SUV Model Y and other projects. Last week, Tesla founder Elon Musk has made it clear that a capital increase is imminent after the electric car manufacturer lost USD 700 million in the first quarter of this year.
According to plans revealed, Tesla will try to sell 2.72 million new shares, worth USD 650 million, as well as convertible bonds worth USD 1.35 billion. CEO Elon Musk has expressed an interest in participating in this transaction by acquiring approximately 42,000 shares, equivalent to USD 10 million.
Tesla expects capital spending this year between USD 2 billion and USD 2.5 billion and between USD 2.5 billion and USD 3 billion for each of the next two fiscal years. At the end of the first quarter, the company had cash reserves of USD 2.2 billion.
Tesla's shares ended Wednesday's session at a value of USD 234.01, having been down 30 percent since the beginning of the year.