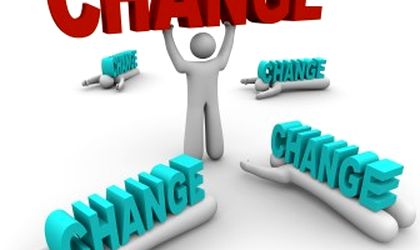 Two out of five Romanian employees are not happy with their current professional situation and are considering a job change this year, while one in five is thinking of a career change, thinking that they are working in the wrong field, according to a poll by BestJobs. Of these, just over 10 percent are thinking of looking for work outside the country.
The most important reason why Romanians would change their job or even their career is the wage, for more than half of those who are considering making such a step in 2019, followed by the lack of real opportunities for professional development (39 percent) or the need to change the employer, work environment or team (28.5 percent).
Almost 18 percent of those who are thinking of changing jobs do not feel motivated in their current position, 14 percent want more free time and 10.7 percent find it difficult to advance in the company. Last but not least, about 27 percent say they do not like what they do or think their field does not fit their professional skills, most of them from employees who are thinking of a professional change.
When assessing a new job opportunity, the two most important criteria are, on an equal footing, salary and extra-wage benefits together with the work schedule for about 86 percent of respondents. The company's field of activity, which accounts for 39.3 percent, and the proximity of the office to the home, matters as much as the development prospects within the company (32 percent). At the same time, the candidates evaluate the market position and the employer's reputation (14.3 percent), including opinions about the company in social media (7.7 percent).
"Interestingly enough, for the first time, the work schedule counts as much as the salary package when evaluating a job offer. In other words, people put more and more value on the balance between life at work and personal time, which they are no longer willing to sacrifice so easily for the benefit of the company. In addition, the younger generation is more flexible and willing to face radical career changes, which it sees as a challenge but also as a way to uncover its talents. That's why we see such a large percentage of employees who want to change their job or, moreover, to make the radical decision to completely change their field of activity," said Calin Fusu, CEO of BestJobs.
Flexibility when it comes to work schedules, but also to professional development within the company, is the main benefit from a potential employer for about 68 percent of the respondents, followed by the opportunity to work from home (52 percent), as well as the granting of several days of rest (44 percent). At the same time, half of the respondents would like to receive from their future employers subscriptions to private medical clinics and development / training programs. A quarter of employees value rebate programs for the company's approved partners, another 17.8 percent will subscribe to sports halls, and 7.2 percent would like a space for office recreation.
More than half of employers planning to cut staff spending
On the other hand, more than half of the respondents surveyed said they would take steps to reduce staff spending as a result of raising the minimum wage on January 1. Thus, about a quarter of employers consider staff reductions either by merging certain roles/responsibilities, restructuring certain positions or by automating processes that would remove the related human resource, and another 14 percent are analysing the reduction of extra-salary benefits. For 12 percent of companies, raising the minimum wage will most likely freeze other company-level salary increases this year. The remaining 49 percent do not foresee any impact on their employees.
However, the labor market determines many employers to continue the recruitment process in 2019, both for new positions and for covering the existing positions with staff fluctuations. Most employers (44 percent) estimate that they will open up to 10 new positions in the first semester of 2019 and 37.2 percent between 10 and 50 positions.
A third of the new positions will be covered by a single candidate, while for about half companies are looking to recruit between 2 and 5 employees. Although employees expect higher wages from the future job, most employers (46.5 percent) say the company's salary offers will be similar to those in 2018. Only a quarter of companies say they will offer a higher salary up to 5 percent, another 16.3 percent will increase salary by 6-9 percent. But there are employers ready to offer salaries 10-15 percent higher to new employees this year (7 percent) or even 20 percent higher (2.3 percent).
As for the new extra salary benefits that employees will offer to this year, the companies have said that they will be: office parties (11.7 percent), teambuilding (10.7 percent), premiums for special occasions 10.2 percent), meal bonuses (10.2 percent), subscriptions to private medical clinics (8.8 percent), personal development courses and training (8.3 percent). Only 5.4 percent of employers say they will offer a flexible schedule, and more days of leave will be given by 3.4 percent of respondents. Benefits to be provided include free shipping, free fruit and/or coffee at the office, sports clubs, etc.
The BestJobs poll was conducted from December 23, 2018 to January 9, 2019, on a sample of 1,411 internet users, representative at urban level, and on a sample of 382 small and medium and large companies in Romania.