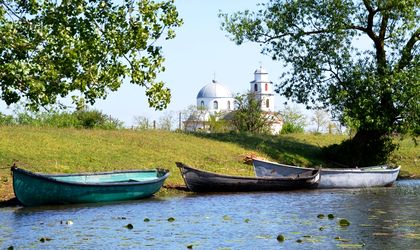 Holiday vouchers have revolutionized the tourist market, according to HotelGuru.ro, a holiday booking site. According to their data, over 60 percent of the bookings made by tourists on the website are paid for using holiday vouchers.
Holiday vouchers were offered this spring to employees in state institutions. The cumulative value of vouchers received by an employee is RON 1,450. These can be used to pay accommodation, meals or transport for a holiday in Romania. They are not transmissible and can not be sold or exchanged.
The tourist portal HotelGuru.ro has over 1900 properties listed in Romania. The portal's main feature is that tourists can only book online. The payment is then made at the time of the accommodation directly to the accommodation where they will choose to stay. That is why it also has the advantage that tourists can afford their voucher holidays later, of course if the property they choose allows.
Mid-size and large hotels accept vacation vouchers
While small guesthouses avoid holiday vouchers as a payment method, medium and large hotels tend to not have any problems accepting payment through vouchers.
The most requested destinations for paying holiday vouchers are those on the Prahova Valley, the seaside and the spa resorts in the west and the center of the country.
HotelGuru.ro is an online booking portal that lists 1,900 accommodation units in Romania, out of a total of 127,000 accommodation units across Europe displayed on the site. On the HotelGuru.ro you can make reservations both in hostels and 5-star hotels. The site is part of Hungary's Szallas.hu group, which generated reservations of over 25 million euros last year in Central and Eastern Europe.