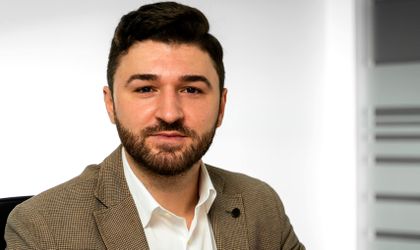 ESX, the largest network of gyms and sports centers in Romania, open to any individual, has reached the business target of 1 million euros for last year and estimates a 4-fold increase in business up to 4 million euros this year, an accelerated growth that has remained at the same level for the last three years.
Despite pandemic restrictions that continued into 2021, ESX ended last year with about 100,000 subscriptions sold, 600,000 tickets to partner gyms, and more than 50,000 accounts created. For this year, the company expects a total of 2 million tickets to over 600 gyms in the ESX network and 250,000 subscriptions sold.
"In the last 3 years, the ESX business has started to grow exponentially, registering 4 times bigger business from year to year, which certifies the fact that Romanians needed to train intelligently, by accessing several gyms with a single subscription, which they can purchase on their own, without the employer intermediating this service. From our data, we notice that over 60% of Romanians who have an ESX subscription prefer to change their sports activities in a month. Everyone has their preferences in terms of frequency, type of exercise, equipment, and fitness level. The ESX application comes to support these needs as our subscribers have access to over 350 gyms in 50 cities of the country and benefits such as various fitness and nutrition educational programs", said ESX founder Andrei Trofin.
Sport and technology are two areas in continuous development, so ESX has devised a useful mechanism to support the accelerated growth of the sports industry and to promote a healthy lifestyle among Romanians. In this regard, the company has also developed partnerships with LifeBox, FoodKit, Fitness Chef, BeeFit.
"The local fitness market still has to recover, being on the 3rd place in obesity in Europe, only 1 out of 20 Romanians regularly practicing a sports activity. However, we believe that the gym will become the space that everyone visits twice a week, as part of a holistic health regimen, which will also lead to the evolution of the mass sports industry. We notice that when it comes to movement, the most active are the people from Bucharest, followed by the people from Iași and Cluj", adds the entrepreneur Andrei Trofin.
For ESX, the year 2022 comes with many launches, investments, and developments to improve the user experience of the platform. It will integrate AI and machine learning into databases, with the lifestyle and behavior of customers so that they can predict possible diseases, depending on medical history, diet, body structure, etc.
"We want to make the first virtual gym in Romania in the metaverse, we are working on launching a larger upgrade of the application and website, we are rethinking the whole system, which will allow us to have partnerships with several major sports centers in the country, we will have packages with the possibility to test for 7 days, free of charge, the ESX subscriptions for new members", announces Andrei Trofin.
The ESX company also maintains its international expansion target, focusing on two important territories, the USA – California and Southeast Europe: Spain, Italy, Bulgaria, etc.