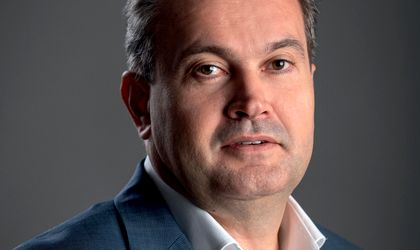 Sphera Franchise Group ("Sphera"), the largest group in the food service industry in Romania, announces its 2023 budget estimating restaurant sales of more than EUR 320 million, representing a 21% increase over 2022.
The company also expects normalized EBITDA to increase by 58% to EUR EUR 32.5 million.
"We are confident that the positive trend we have seen in our business over the past year will continue into 2023. Even though inflation and price increases are expected to decrease compared to last year, we cannot ignore the fact that this year will also be a challenging one for companies and consumers, and adapting to new economic realities remains essential to keep us competitive and sustainable in the long term. Going forward we will focus on customer experience regardless of the channel chosen to interact with us, on product innovation and offers and obviously on digitalization for our Group's growth," said Călin Ionescu, CEO, Sphera Franchise Group.
The proposed budget, with the agreement of the Board of Directors, will be submitted for approval at the Annual General Meeting of Shareholders on 27 April 2023. The budget has been planned taking into account the conditions of the current macroeconomic context, with business as usual, a general inflation rate of 10% and an increase in the minimum wage as from January 2023.
Sphera Franchise Group plans to open 10 new restaurants this year (8 KFC units and 2 Taco Bell units in Romania) at an estimated investment cost of around EUR 6.8 million. In addition, the company will invest EUR 3.8 million in remodeling the existing restaurants and implementing digital ordering solutions such as digital kiosks.
As of December 31, 2022, Sphera Franchise Group operated 177 restaurants: 96 KFC restaurants in Romania, 2 in Moldova and 20 in Italy, as well as 43 Pizza Hut restaurants (including a Pizza Hut Delivery sub-franchise), 15 Taco Bell restaurants and one Paul restaurant. On 31 December 2022, the Group had 4,935 employees, of which 4,450 in Romania, 411 in Italy and 74 in the Republic of Moldova.