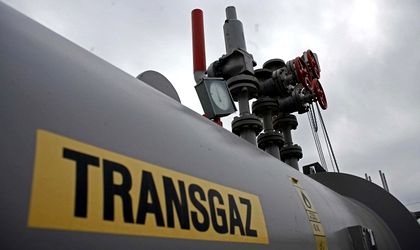 A consortium including Romanian state company Transgaz and the European Bank for Reconstruction and Development (EBRD), led by Spanish company Reganosa, is one of the two bidders for a 66 percent stake in Greeece's gas grid operator DESFA, according to a press release of the Hellenic Republic Asset Development Fund (HRADF).
The greek agency said two binding offers were submitted for the acquisition of 66 percent share capital of the Hellenic Gas Transmission System Operator (DESFA) – 31 percent stake owned by HRADF and 35 percent stake owned by HELPE.
The second bidder was a consortium of Italy's Snam, Spain's Enagas Internacional and Belgium's Fluxys.
For Transgaz, the bid is the first major step outside Romania, in an area dominated for decades by Russian giant Gazprom, the main gas supplyer of the countries from the region.
A share purchase agreement for DESFA, one of the conditions for the international bailout, is due to be signed by April, and the sale could be concluded by June.
DESFA controls a gas transport network by pipelines of around 1,500 km in Greece.
For Greece is the second attempt to sale the company, after a previous 400 million euro deal with Azerbaijan's SOCAR fell through.