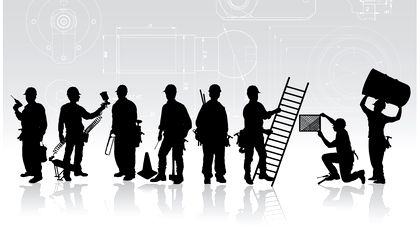 Romania's government plans to increase quotas by 5,200 work permits for non-EU foreign workers in 2018, on high demand from local companies claiming they are affected by workforce crisis, according to a project released by the Labour Ministry.
"We propose the supplementation by 5,200 of the contingent by types of newly admitted workers on the Romanian labor market in 2018 for the two categories of permanent and posted workers – (…) as follows: permanent workers – 8,000; posted workers – 2.400," the project says.
Last year, the government decided to issue 7,000 work permits for foreign workers in 2018, out of which 5,200 for permanent and posted workers, and the new project will increase the total number to 10,200 permanent and posted workers and to 12,200 including the seasonal and other types of foreign employees.
The authorities said that the General Inspectorate for Immigration, a branch of the Ministry of Internal Affairs, issued between January 1 and May 3 this year 2,255 new work permits for foreign employees.
According to General Inspectorate for Immigration data sent to Business Review, during the first two months of 2018, Romania issued working permits for workers from Vietnam (251 work permits), Turkey (234), Nepal (101), China (92), Serbia (78), Moldova (58), Morocco (56), Philippines (48), Bangladesh (30), Brazil (23) and other countries (202).
Official data show the total number of work permits for foreign employees issued by Romanian authorities and still in use was 7,249 on March 1, 2018, up from 6,709 in December 2017 and 5,594 at the end of 2016.
Statistics don't include EU citizens, which don't need a permit to work in Romania.
China and Turkey are by far the two leading countries of origin of migrant workers in Romania, with 1,473 work permits and 1,332, respectively, followed by Vietnam (1,012), Philippines (538), Sri Lanka (297), Serbia (263), Nepal (216), India (162), Ukraine (151) and Moldova (146).  1,659 migrant workers came from other countries, according to official data sent to Business Review.
But the real number of foreign workers in Romania is much higher, due to unreported work.
"We mention that during the year 2017, the police officers of the General Inspectorate for Immigration carried out 994 actions and controls on the fight against illegal work, at 1,559 companies, which resulted in the detection of 515 foreigners who were engaged in non-legal gainful activities," General Inspectorate for Immigration said to Business Review.
Separate statistics of the General Inspectorate for Immigration show the number of employment permits issued during the last couple of years.
The number of employment permits issued by the General Inspectorate for Immigration surged 70 percent in 2017 against the prior year, to 4,977.
The main countries of origin for the foreign employees which obtained employment permits in 2017 are Vietnam (1,406), Turkey (669) and China (566).
Employers claim it's harder than ever to find new workers in Romania in sectors like construction works or shipbuilding and prefer to bring foreign workers.
The impressive economic growth Romania experienced during the last few years put increasing pressure on employers to find skilled workers in order to expand their businesses, but recent official data show Romania is far from being considered in a 'workforce crisis' situation.
Eurostat, the European Union statistical office, showed that the job vacancy rate in Romania fell 0.1 percentage point in the first quarter of 2018 compared with the first quarter of 2017, to 1.2 percent, the seventh lowest rate among the 28 EU member states.
But the Labour Ministry claims that more than 31,000 jobs are available and the companies offering them never find workers.
Romania's unemployment rate increased in May for the second month in a row, as the number of unemployed persons rose by almost 2,000 to 413,313, according to recent official data.