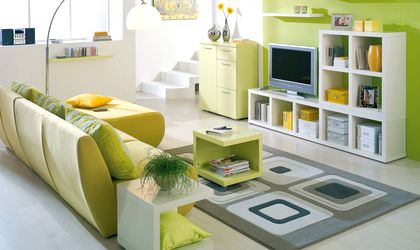 Romanian furniture manufacturers have exported furniture worth approximately RON 822 million (approximately EUR 183 million) in the first 7 months of 2012, up 10.2 percent y-o-y, according to data from the National Institute of Statistics.
Furniture imports amounted to RON 185 million (approximately EUR million) for the same time period, up 0.6 percent y-o-y.
Highly dependent also on the construction and real estate field, the internal furniture market is not showing signs of recovery, leaving many manufacturers and retailers with the only option of doing business outside the country. Exports to EU countries, and even more so, to markets outside the EU, should are expected to further increase in 2013.
The domestic furniture market will remain on the downward trend begun a few years ago and will most likely finish 2012 below the EUR 928 million level reported in 2011.
Simona Bazavan